Denis Rohan – Retirement!
The Village wants to take a moment and thank Denis Rohan for his years of service as Public Works Director and his dedication to making the Village look beautiful.  We hope you enjoy retirement. With that, we would like to introduce his replacement Nicholas Brinkman. Nick is an Elba graduate and lives in our community with his wife and kids. We look forward to working with you.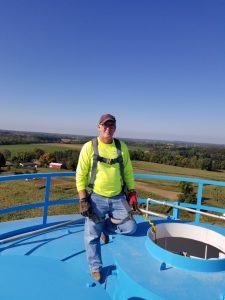 New Village/Town Water Tower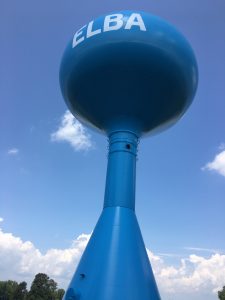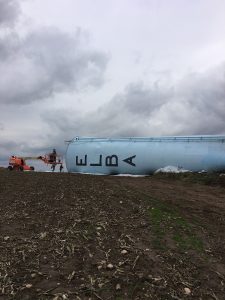 The existing 80 foot tall, 280,000 gallon Village Water Tower was originally constructed in 1934, with construction cost of $5,810.  The construction of the new 120 foot tall, 749,000 gallon water tower was complete in November 2020, which had an approximate construction cost of $2M.  The new water tower will service both the Village and the Town of Elba.
VILLAGE OFFICE
Village of Elba
4 S. Main Street
PO Box 55
Elba, NY 14058
Phone: 585 757-6889
Fax: 585 757-9064
Email: elbavillage@rochester.rr.com
VILLAGE OFFICE HOURS
Monday through Friday 8:30 a.m. to 4 p.m. (Closed for lunch 12:30-1pm)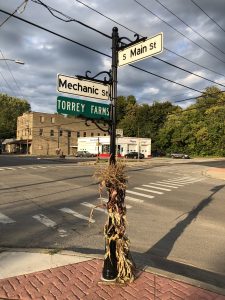 Final Leaf Cleanup in the Village of Elba will be on Wednesday, November 29th